CURRENT PRODUCTS
FINISHED - Amiga4096 - RELEASED IN 2014!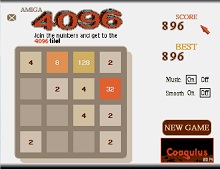 See, I'm still coding! This took just over a month to finish and should work on all 1MB CHIP RAM Amigas and Amiga emulators.
FINISHED - JetHunt
The White Elephant game they said I'd never finish!
This game was envisioned by me in 1992! 20 years later and the game is finally out for Windows 95 and above. Maybe one day I'll do the Amiga version. And I've started it! A tribute to HERO and it's bloody hard. Go get it from the download section.
FINISHED (?) - Deathchase Demos
Something I wrote to test my 3d calculations. No other bikes but you can hit the trees. You dont die though!
Cursor keys control the bike.
FINISHED - Wormy: The Worm-Like Snake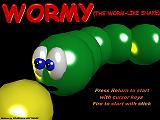 Click for a larger image
A simple snake clone - may be buggy , lost the source, but it plays on mine - keyboard only though!
TOTALLY FINISHED - TIMEBOMB - The Remake
Based on the old Spectrum game Timebomb. Get the bombs, avoid the boots, get a high score!
FINISHED - Timebomb Amiga - Released in 2012!
FINISHED - COAGULUS PAIRS PC


Click for a larger image
I decided to do this game as it was on my cell/mobile phone. It's the old pick a pair card game. Originally,
this game was included on the first release of Blitz Basic PC on CD. It was actually written before the
language even came out! Thanks to James L Boyd for bug reporting for me!
These games can now be obtained from the Downloads section!
COAGULUS PAIRS AMIGA VERSION also in the download section now and not just the archive section of this site.